Smirnoff Licks Shot: development of a new piece of innovation for the shot market.
The idea:
to create a flavoured lickable lid to experience in conjunction with the shot.
Packaging concepts, naming, label design, outdoor media.
Development of the 'trilobe' vessel, shape we will keep in all we do. 
Exploration of vessel opacity, flavour colours mixing references to alchemy and fashion.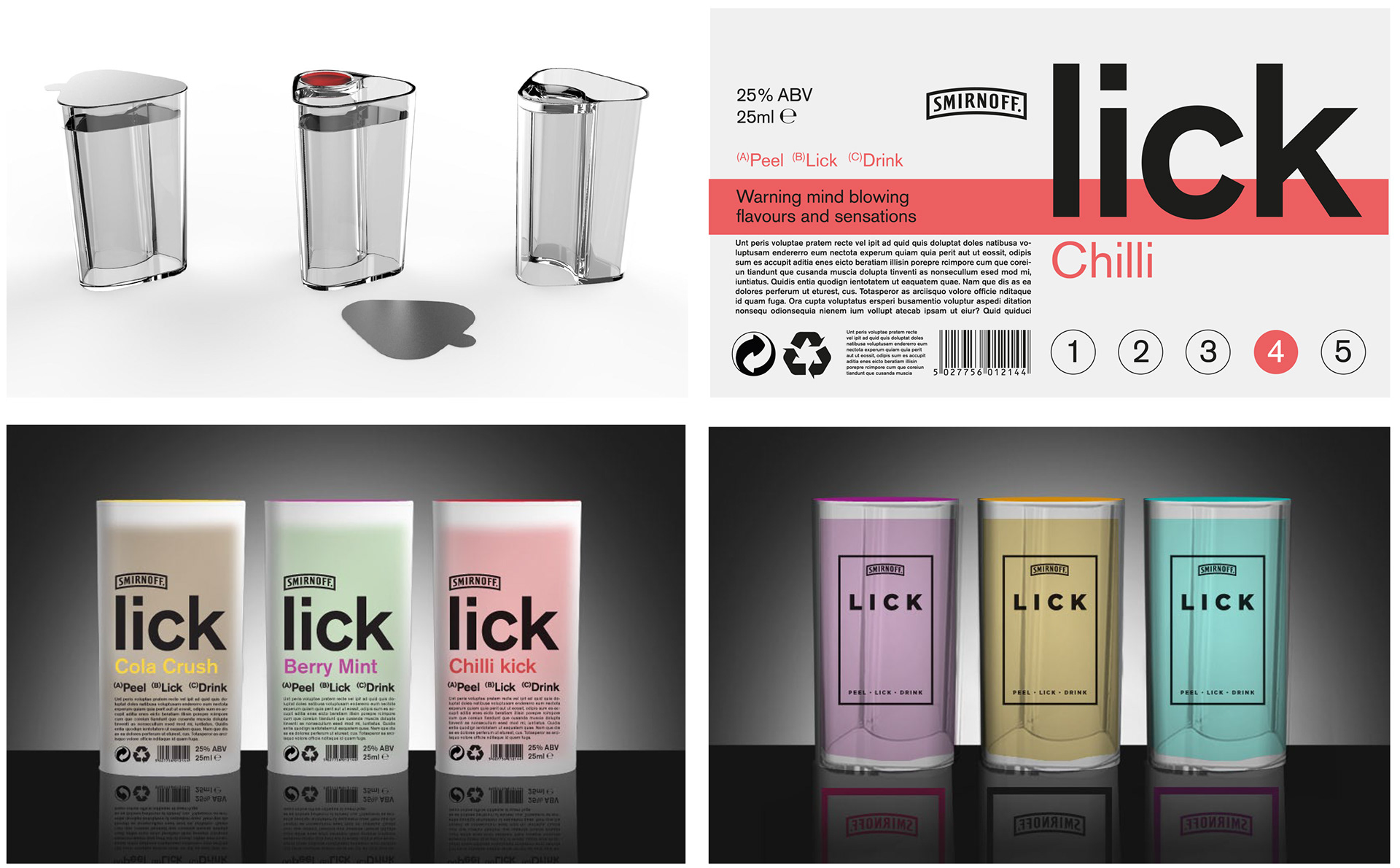 Focus on textures to communicate flavour and sensations.
Exploration of bar POS, multipack concepts and 6-sheet posters ideas.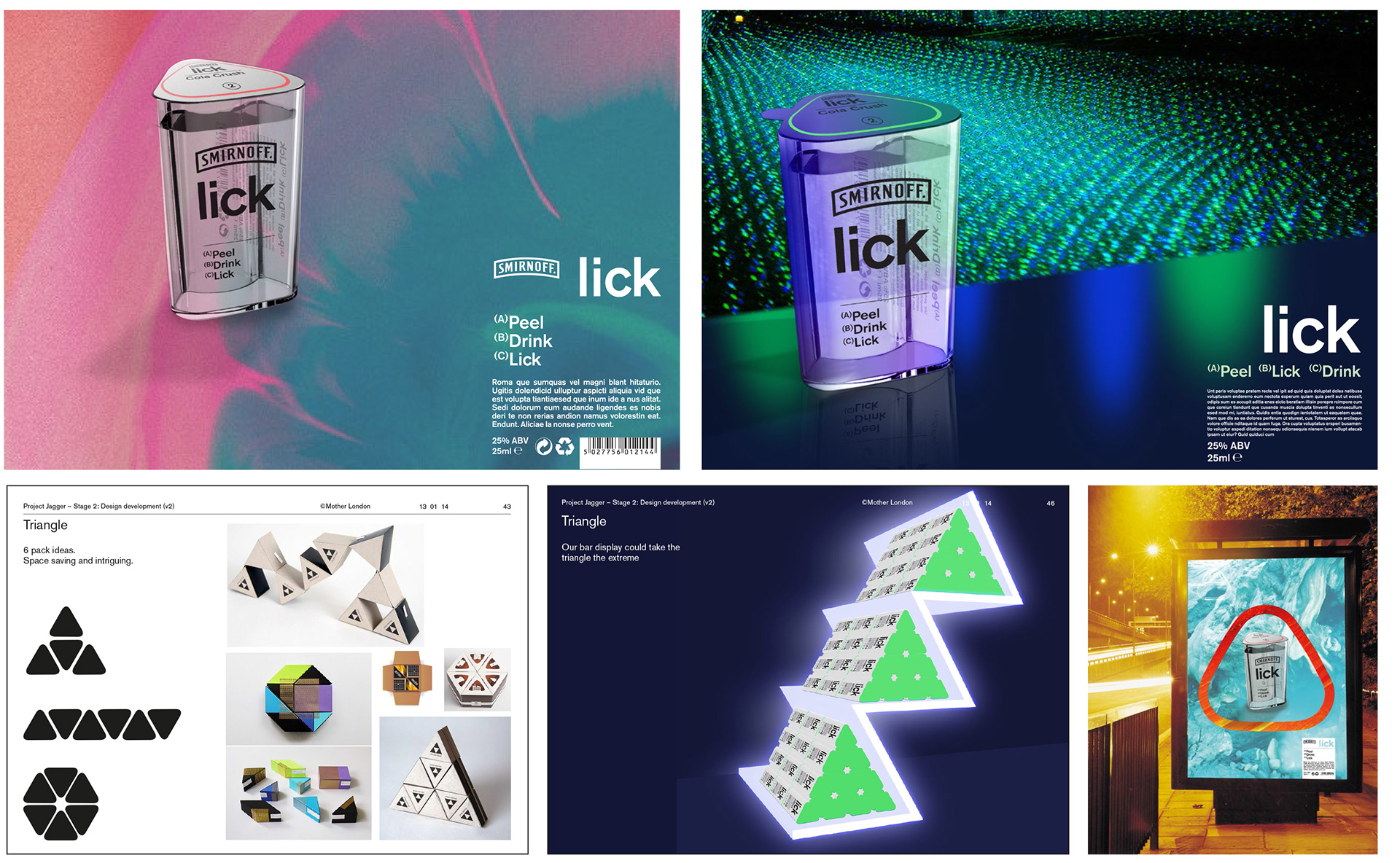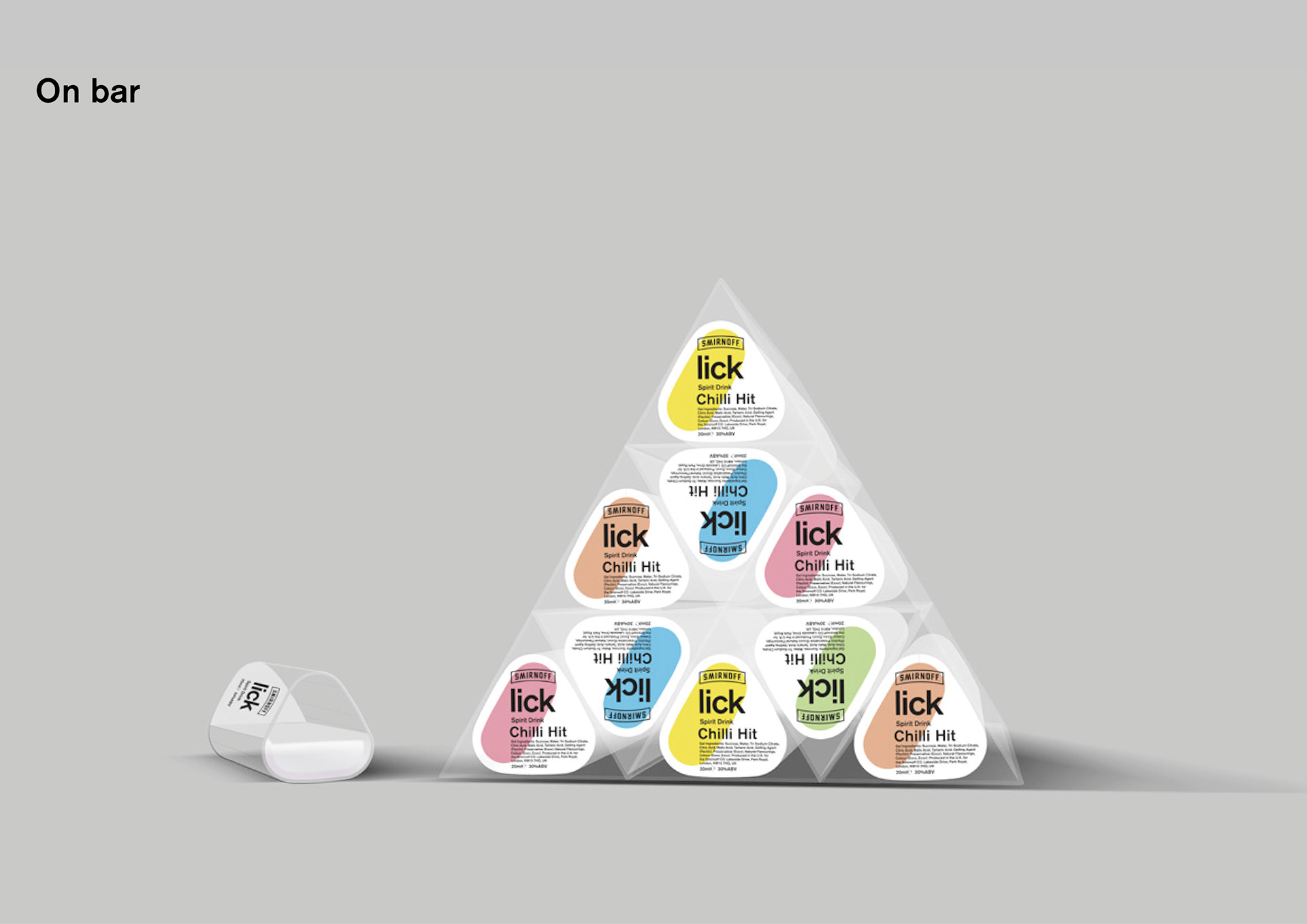 First thoughts for the communication campaign: 

Smirnoff brings a new revolutionary way of experiencing the shot.
And because this is nothing like anything you've ever tasted before, it implies a word of warning and exercise caution. 
So please, always remember the order – Peel, Drink, Lick and always remember to
Lick Responsibly
.