Melvita is a French leading organic cosmetic brand, originally based on the cultivation of honey.
To differentiate the brand in a competitive market, we created a unique world by using a distinctive style of illustration.
We introduced the two characters Belle and the Bee – a curious Parisian girl and her philosophical guide to the natural
world around her.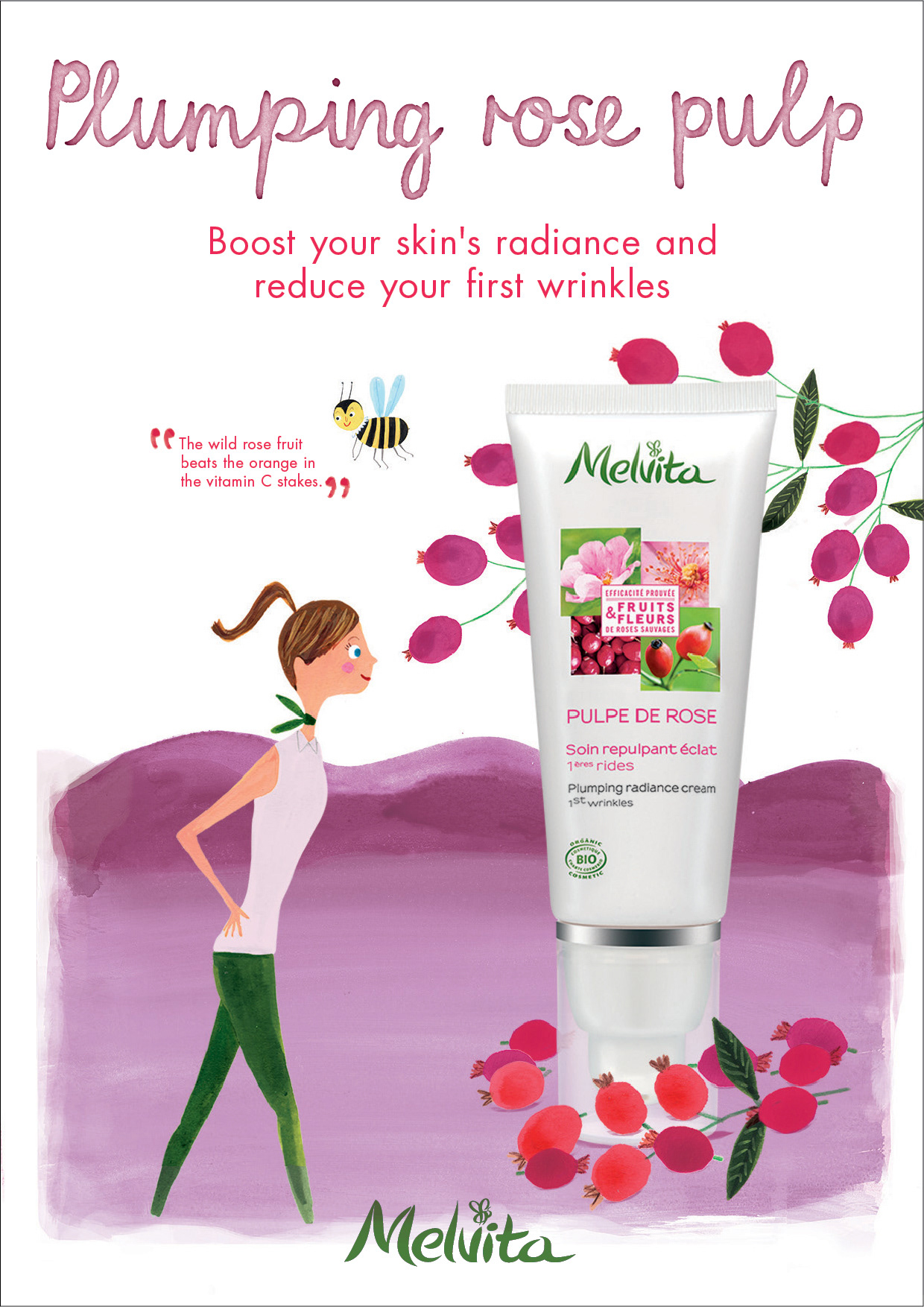 Conception of the concept store in Paris.